*name: Amanda Rae
*age: 16
*loc: Arizona
*music: A lot of Big Band Era-The Andrew Sisters, Frank Sinatra,Jimmy Dorsey, Tommy Dorsey, Jo Stafford, Dean Martin, etc. I also like a lot of regular stuff. Ashlee Simpson is a favorite. Glassjaw, Head Automatica, Brand New, etc.
*movies: Guys and Dolls, Rebel Without A Cause, Some Like It Hot, Sunday In New York, Roman Holiday, Period Of Adjustment, Mr. Smith Goes To Washington, etc.
*idols: Judy, Audrey, Jimmy, Frank, and Jean Arthur.
*quote:
"When an actor plays a scene exactly the way a director orders, it isn't acting. It's following instructions. Anyone with the physical qualifications can do that. So the director's task is just that – to direct, to point the way. Then the actor takes over. And he must be allowed the space, the freedom to express himself in the role. Without that space, an actor is no more than an unthinking robot with a chest-full of push-buttons."
-James Dean
AND
"Oh, i don't want you to think im a drinker. I can stop anytime i want to-i just don't want to." - Marilyn Monroe, "Some Like It Hot"
*who's your hero and why, post a pic if available:
Jane Fonda

because she's beautiful and funny, and she's still around.
James Dean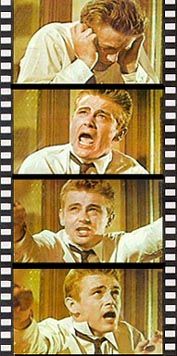 He's James Dean, How can you not like this man? He's so brillant, and so talented, and basically so out there youre just drawn, he's just, i can't even explain it, he's so extraordinary, he's brillant.
*what makes you special and/or classy?: I know how to handle/carry myself and i know what works for me and what doesn't, and what not to get into. I love the way a woman was suppose to act and dress and behave back in the 50s and such, it's amazing how, for a lack of better word, "sleazy" girls have become.
*tell us something about yourself: I'm related to a semi-famous painter, My uncle Matt, who just turned 90, has paintings all over, even in Europe, they're fabulous. He's the reason why i want to get into painting.
</b>*now post 2 photos of yourself:</b>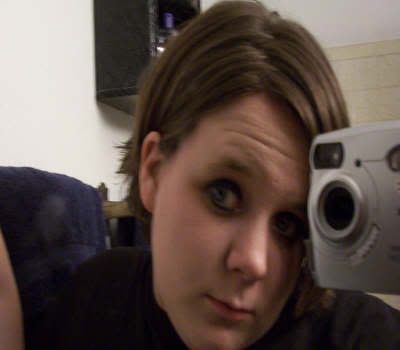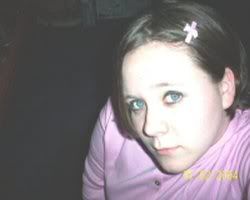 Kind of old, but as recent as they come. Still working on that.